This is the classical alphabet song! It is great for teaching children the alphabet in a fun way. And the children simply love it. So what are you waiting for?
Why not point out the letters on a paper (or on the screen) when they are mentioned in the song? That way they will learn the letters of the alphabet even faster. Good luck teaching the kids the alphabet!
Not sure about the tune? You can listen to Alphabet Song at the bottom of this page.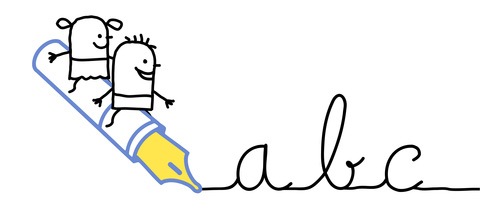 A - B - C - D - E - F - G
H - I - J - K - L - M - N - O - P
Q - R - S - T - U and V,
W - X - Y and Z.
Now I know my A - B - C
Next time - won't you sing with me?
See clapping instructions for Alphabet Song, and listen to the song. Just click the play icon below.