Baa Baa Black Sheep is actually one of the most popular nursery rhymes of all time! The rhyme was written in England and was first time published in 1744. This means that it maybe was used by your kids' great-great-great grandparents :) Try to explain this to your children. They will love hearing about it! At the same time, maybe you can fantasize together about what your great-great-great grandparents looked like, where they lived, what they did for living, their names +++ This is great fun. But don't forget singing Baa Baa Black Sheep ;)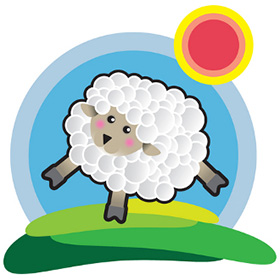 Baa, baa, black sheep
Have you any wool?
Yes sir, yes sir
Three bags full.
One for my master
And one for the dame
One for the little boy
Who lives down the lane.