Sailing, Sailing is a very short but popular nursery rhyme. It was written over 130 years ago, but it is still popular among the children. The rhyme has also been used in a Mickey & Friends picture.
Tip: Sailing Sailing are a perfect rhyme to sing while you are sailing - a real boat or a toy boat :)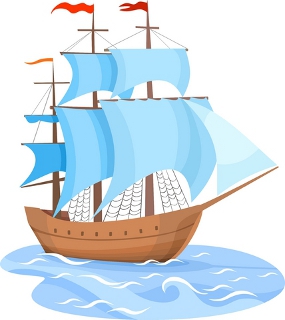 Sailing, sailing, over the bounding main
For many a stormy wind shall blow
E`re Jack comes home again.