"The Seasons" is both a nursery rhyme and a tongue twister. This rhyme is perfect to use when talking about seasons or weather with your kids.
How fast can you say it? Have fun!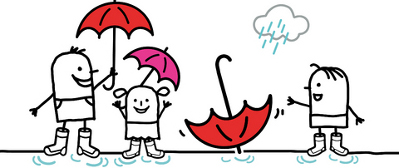 Spring is showery, flowery, bowery
Summer - hoppy, croppy, poppy,
Autumn - wheezy, sneezy, freezy,
Winter - slippy, drippy, nippy.